Hubbard College SUCCESS: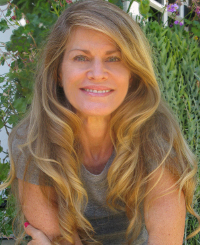 My son, Cassidy Turbin attended the Hubbard College to acquire his degree as well as to gain the experience and knowledge he had heard the college was known for.
Cassidy has always been a very confident and bright student and had already been active in the field of his career choice at a very early age. He is a musician and by the age of 16 was teaching a number of students and already had traveled to New York and LA to study and play with some of the best. He had studied at the Musicians Institute (LA) as well as The Drummer's Collective (NY). The career path he had chosen was strewn with obstacles he had not been able to overcome in order to achieve the high standards he had set for himself as a musician and in other areas of his life.
His approach in dealing with this was to gain the "business skills" he felt he lacked and that he needed to have in order to be able to confront and deal with what he saw he was running into. He wanted to succeed in the upper end of music industry.
In checking out many schools we all agreed the Hubbard College offered not only the information and skills he desired but also the approach was quite unique. The school offered apprenticeships after the majority of his classes as well as practical application. This is not like any other school we had looked into.
While at the Hubbard College, Cassidy was allowed to work in many fields, "applying" what he was learning while he was studying. He was able to work in a variety of workforces as well as to apprentice in very prestigious businesses such as a Post Production Studio (music), all broadening his views of what it is truly like in a variety of fields.
While Cassidy was going through his program he was gradually gaining skills, maturing and becoming wiser to the many aspects of the music business and forming many new views. I witnessed his increased ability to handle greater areas of life, his reaching out and addressing greater spheres of influence. He was also successfully helping many other people of all ages on a routine basis. Through these internships he received letters of recommendation and job offers before graduating.
The gain in confidence, knowledge and skills he obtained from attending and graduating Hubbard College are gains which helped him succeed to be who he is now.
Very soon after graduating, Cassidy was hired by a multi-platinum winning singer songwriter and within months moved up to becoming this musician's engineer. He is experiencing and witnessing many new things on a daily basis, meeting and working with amazing and very talented people. Within 6 months he had an engineering credit on the #1 song on the album Eclipse (Twilight). He is working amongst the elite in his field, the music industry. This was his goal in attending Hubbard College. He made it. He now has many more goals he knows he will achieve.
Tina Turbin