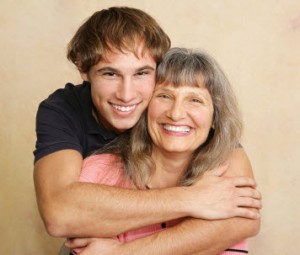 When my children were small, they all were tested as being extremely bright. I wanted to give them the best education and enrolled them in private school. My oldest son, John, did well in school initially, but over the years I noticed a deterioration in his grades and interest in learning as he got into middle school and high school.
After graduating high school and in spite of his grades and interest level, he enrolled in a major university. During his first semester it became very clear to me that something needed to be done. The interest level was not there and he seemed to spend more time with social activities than getting the education he needed to make it in life. He was definitely following the path so many freshman students take to dropping out of school, having no goals and not having any ability to survive successfully in this world. As a mother, I was concerned about his future.
Fortunately a friend told me about the Hubbard College of Administration. They said that the school focused on "results" and that the students had to show those results in a real-life situation before they could "pass" any class. He said that the students were kept interested because of the fact that they were not just studying theories but seeing how to use what they learn in real life. I decided to recommend the school to my son. After he looked at the program, he decided to apply and was accepted. He moved to Los Angeles and started the program. To my surprise, within a month I could see an immediate difference, mainly because he was calling me to tell me about what he had achieved—how he was apprenticing in corporations and getting results. I could see his pride and could see that he was changing. Over time while he was getting his degree, he became more and more certain about his ability to do whatever he wanted in life! I can confidently say that while on the program he completely turned his life around. The curriculum, format of study, and staff at Hubbard College ensured that he would not only graduate but get the leadership skills and executive ability that he could apply to any career and to have the successful life that I always dreamed he would.
Now that he has graduated with his degree, I am very proud. As someone with a business degree, I am extremely impressed with John's knowledge of what it takes to make a successful business. He is married, has a great job he likes and is working on his first business venture. This is while working on higher education at Hubbard College. He also has been a tremendous help to my husband's dental practice. I can't tell you how happy that makes us feel and how far he has come from the boy who hated school!
We are so impressed with Hubbard College, our younger son and daughter are both attending and having similar results. Thank you so much for making education what it should be!
Yours faithfully,
Carol Moore,
Alumni Parent